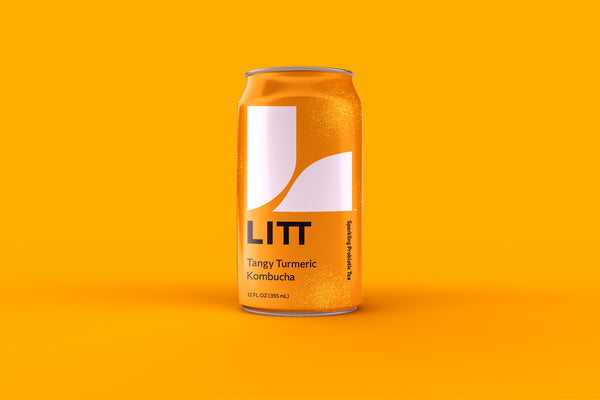 Our most bright drink - Robust and spicy with a tangy finish. This one is sure to replace your turmeric Supplements in a delicious way !
Calories : 50 per 16oz serving
Ingredients : Raw Kombucha(Brewed with Filtered water, Organic Black Tea, Organic Green Tea, Kombucha Culture) , Organic Cane Sugar ,Organic Orange Concentrate ,Organic Turmeric, Organic Ginger Juice, Bacillus Coagulans(MTCC 5856) Probiotic ,Carbonation
Contains 2 Billion CFU of Bacillus Coagulans Probiotic.
Quality Promise
We strive to create the best tasting kombucha out there. We brew our Kombucha with best ethically sourced organic ingredients available. Small batch & Craft brewed always.
Triple Guarantee
1. True Ingredients
We never use any artificial flavorings in our Booch. Just pure awesomeness.
2. Safe with us
Our website is 100% verified and all transaction and customer info is securely encrypted with the latest technology.
3. Have a question?
We have an awesome customer service team who lives and breathes this stuff. 
Reviews
(0)