Welcome to our World !
In a journey full of peaks and valleys, LITT Kombucha makes one choice easy. LITT or LifeInTheTea as we call it , are owned and operated by two families with a common belief that Kombucha — as delicious and as healthy as we brew it — should be a household staple. We work tirelessly to perfect recipes to keep calories and sugar down with the flavor still intact. LITT Kombucha was started during pandemic in search of better tasting Kombucha. 2 years later perfecting the recipe , here we are .
Proud Pelotonia Supporter
2% of LITT Kombucha's annual profits go to
PELOTONIA for Cancer Research.
Founded in 2008, Pelotonia was established with the objective to fund innovative cancer research. As a centerpiece of its year-round fundraising efforts, Pelotonia hosts a three-day experience that includes a weekend of cycling, entertainment and volunteerism. Since its founding, Pelotonia has raised over $230 million for cancer research. Thanks to its generous funding partners,  Pelotoniais able to direct 100 percent of every dollar raised by its participants to cancer research at The Ohio State University Comprehensive Cancer Center – Arthur G. James Cancer Hospital and Richard J. Solove Research Institute, including The Pelotonia Institute for Immuno-Oncology.
More info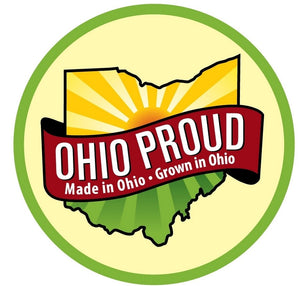 Ohio Proud Member
We are proud members of Ohio proud and support local community and local vendors completely. Support us by buying Local !